Metallic Dog Collar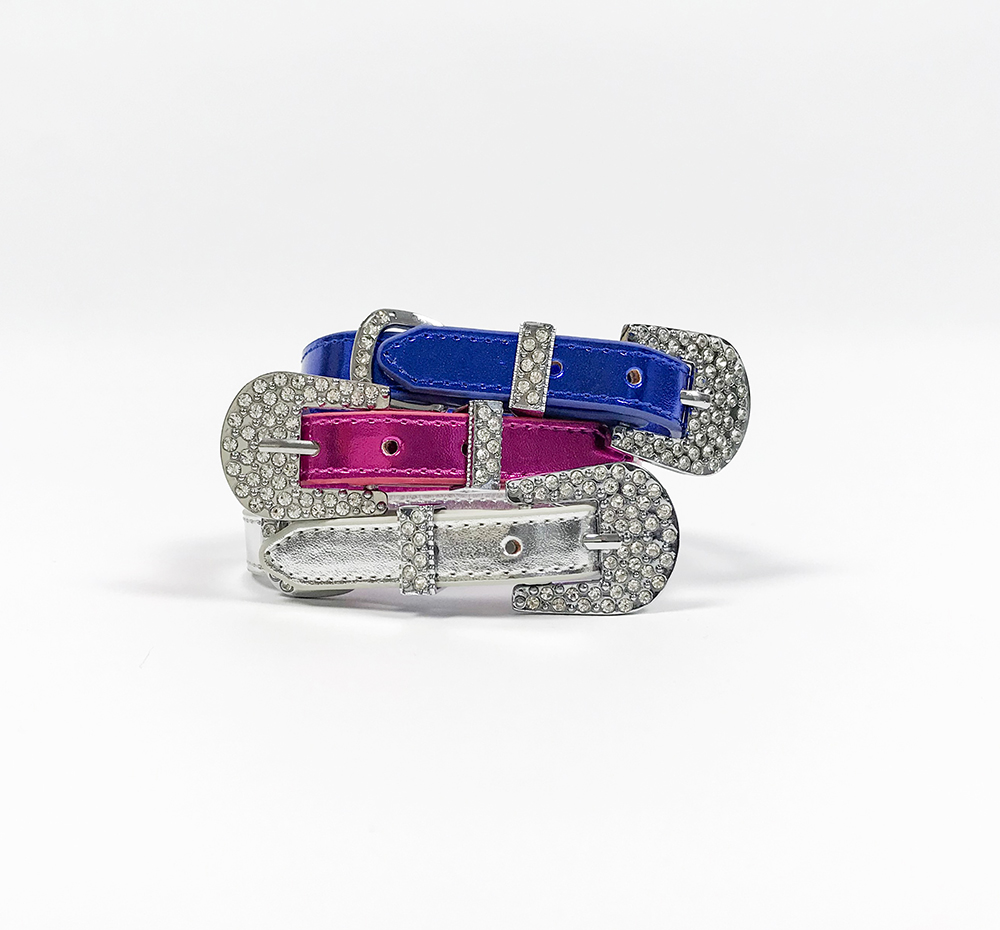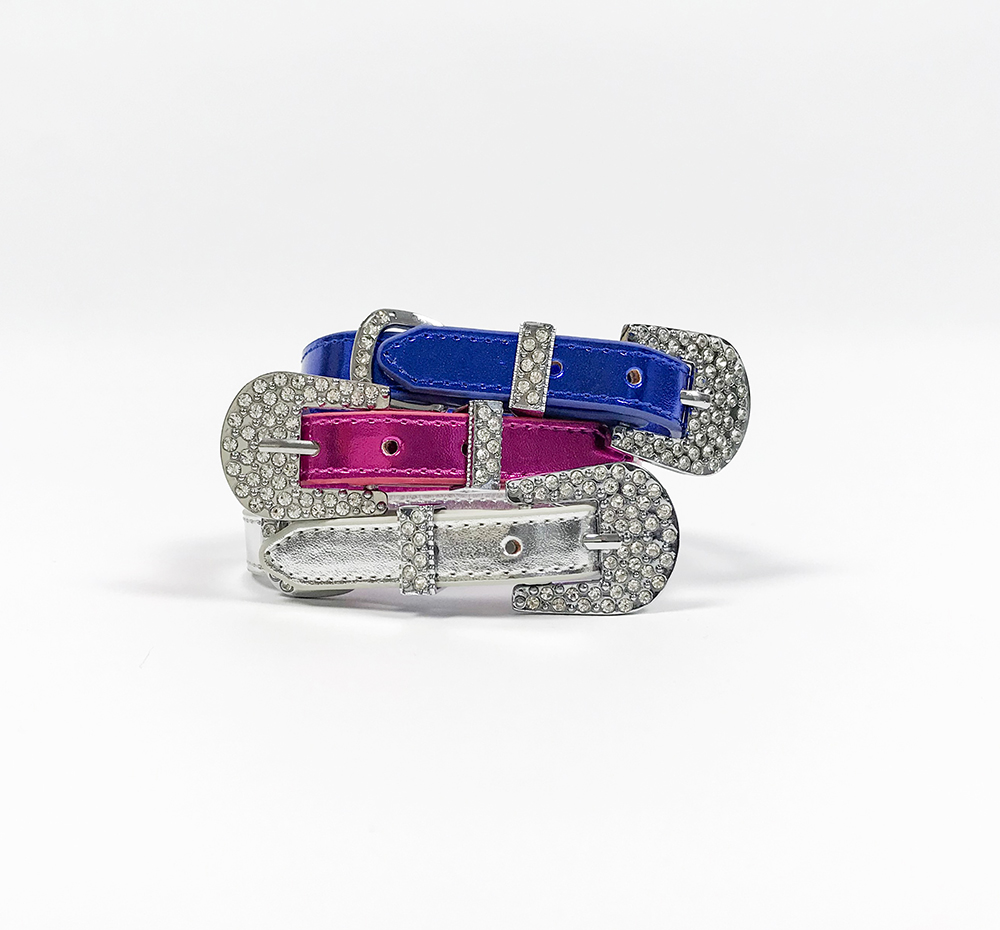 Metallic Dog Collar
Here at Miss Teddy we recognise that a collar is not just a collar but a main staple of every dogs' wardrobe and we want your pooch to be wearing that which collars them beautiful.
These shining metallic collars let's the pack know your dog means business.
Can be paired with matching metallic leads and accentuated with a matching metallic bow tie accessory or add some oomph to your metallic collar with our individual rhinestone letters and charms.
Matching Leads can be found HERE.
Matching Bow Ties can be found HERE.
Our Metallic Collars also look fabulous customised with our plain letters (click HERE) or diamante letters (Click HERE) and charms.
Please refer to SIZE CHART for further details .
Frequently bought together…